13th MUSLIM JEWISH CONFERENCE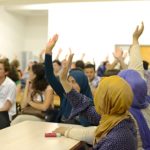 "Global Interaction & Local Action"
At the special edition of this year's 13th Muslim Jewish Conference, we are inviting both new participants to join us, as well as experts in interfaith and intra-religious initiatives, leaders in the fields of dialogue or conflict resolution and MJC alumni. We will confront the challenges of today for Muslim-Jewish cooperation, ranging from issues of xenophobia, antisemitism, anti-Muslim racism, to problems like global restrictions to religious freedoms.
Over 5 days, we will host project incubation and skill-building workshops, thematic discussions on topics related to Jewish and Muslim relations, religious and remembrance activities, interfaith and intra-faith dialogue, as well as one-on-one and small-group networking opportunities. At this year's iteration of the MJC we are specifically looking into the possibilities for Muslim and Jewish communities to transform global interaction into local action. What can the MJC community do to support coordination, cooperation and impact?
The ongoing COVID-19 pandemic as well as a call for more sustainable resource management is meeting our own urgency this year to expand our organization and structure into a house and home for our Muslim Jewish global Alliance. In this strategic position we have decided to create this year's conference in a hybrid format from December 12 to December 16, 2022. This new model will organize MJC Local Hubs, which are a main pillar of our institutional experience and connect directly to the world of our alumni. In different regions of the world, we will bring together our community and host in-person connection points, for old and new MJC members to communicate and co-create. Using virtual sessions, we will connect these local hubs and their people on a global scale.
By implementing this innovative form of coordination, we aim to achieve a triple goal:
Keep the international nature of our community
Focus on the local challenges and support the impact of MJC members.
Assure the safety of all MJC participants and the sustainability of our work.
The MJC Local Hubs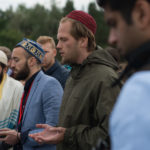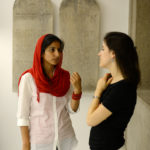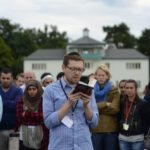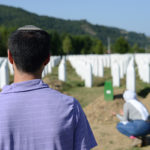 The MJC team has developed a global programming agenda focused on the theme "Global Interaction & Local Action". That is why the local hubs, and their leaders will play a central role, guiding the MJC participants to embrace a global dimension of the MJC impact and community while envisioning and connecting specific actions at their local level.
At the MJC22, the Local Hubs can have different structures or numbers of participants; from a one-day session to a full week of activities. We are happy to discuss, coordinate and organize multiple local hubs all around the world adopting the MJC22 global & local interactions based on the needs of each hub. With the support of skilled coordinators, Local Hubs will have the freedom to envision the agenda and dynamics most relevant to them. Global communication will connect this action, provide global & local interaction and create innovative networks of cooperation.
Local Hubs also help to follow-up and materialize creative ideas and projects traditionally incubated during the week of the Muslim Jewish Conference. With this goal in mind, the MJC team will provide a toolbox to each Local Hub and their coordinator further supporting their work on the ground.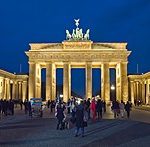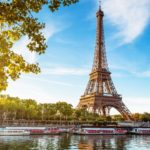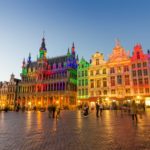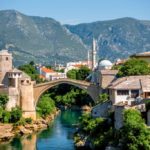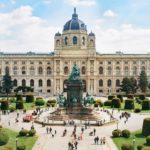 Berlin
Discussion about challenges Jews and Muslims face in todays Germany, related to discrimination as well as lack of inclusion into their own communities.
Paris
Discussion about how to address and combat anti semitism and anti muslim racism in France.
Brussels
Skill-building workshop teaching personal tools to "bridge the gap".
Mostar
Discussion about the role of interfaith and intercultural dialogue in the peace-building process.
Vienna
MJC alumni meeting to reflect on how far we have come and how far we can go.
Click the interactive map to explore this years' locations.
Who we are
The Muslim Jewish Conference (MJC) is a dialogue-based leadership and educational non-profit based in Vienna, Austria. For over a decade, the MJC has brought together students, civil society workers, and other young leaders aged 18-35 from around the world for an immersive, multi-day interfaith experience.

The MJC has taken place annually in European locations including Paris, Sarajevo, Vienna, and Berlin, welcoming 50-150 participants for approximately 5 days of thematic presentations, skill-building workshops, capacity-building brainstorming, and informal discussions under the slogan: "we talk to each other, not about each other." Participants represent a balanced array of Jewish and Muslim identity backgrounds, and atheist, agnostic, and Christian participants are also welcome. The MJC aims to provide participants with the tools and networks to address issues of concern for Jewish and Muslim communities on local, national, and local levels, including antisemitism, Islamophobia, and intersecting forms of race-based hatred. Thematic discussions aim to address topics including "Gender and Religion," "Hate Speech and the Media," "Breaking Stereotypes," and "Commemoration and Remembrance," and skill-building sessions provide participants with tools to engage in effective communication, to retain volunteers in their organisations, and to secure funding for their work.
The MJC engages uniquely with the tools of dialogue. Living, eating, and learning together for a number of days allows participants to engage deeply with one another, forming long-lasting bonds that humanize the "Other" in ways more deeply than a single conversation, course, session, or dialogue might achieve. When participants have shared stories about their families, workplaces, or hobbies over a meal the night before a dialogue exercise, they are more likely to acknowledge and engage with opposing viewpoints and convictions with compassion, understanding, and a will for personal and political transformation. In addition, strong bonds between participants, achieved through formal and informal dialogue, allow for deeper exchange of best practices and coalition-building for interfaith organizations, including and beyond dialogue work.
Mission
MJC endeavors to conceive, plan, and produce events that attract professional and academic Muslim and Jewish changemakers from around the world to dedicate time to learning about each other's communities and sharing the knowledge with their local communities at home.
Vision
MJC envisions a world where global Muslim and Jewish communities exhibit mutual understand- ing and respect, and cooperate to enhance and preserve peace and prosperity. MJC envisions itself as a perpetual creator and sustainer of relationships among global Muslim and Jewish communities.
Approach
MJC hosts annual, week-long conferences that provide a safe space for ~150 global partici- pants and staff to engage in meaningful dialogue on topics including: confronting stereotypes, discrimination and prejudice, religion of "the other", inter-faith and Intra-faith dialogue, Israeli/ Palestinian conflict, and genocide awareness. A major initiative during the week is 'sharing the pain', where we visit memorial sites of genocide having affected both communities. (Srebrenica 2013 & 2017, Mauthausen 2014, Babi Yar 2011,Sachsenhausen 2016) Visits to holy sites are also included in the program. Participants coproduce grassroots projects, including programs focused on tolerance and education, interfaith or art, which create global and local impact.
Team
Ilja Sichrovsky – Founder & Director
Mohamed Abubakr – Co-Director
Alan Dosoretz – Co-Director
Elizabeth Berman – Head of Strategy and Content
Sami El Mansoury – Facilitator and Financial Manager
Abd Alraheem Omer – Head of Logistics
Shaina Hirsch – Head of Applications & Visa
Alexander Hohenecker – Head of Development
Manuel Molzer – Film Production
Board of Advisors
Ambassador Jacob Finci
Dr. Mustafa Cerić
Andrey Azoulay
Rabbi David Rosen
Sally A. Painter
Daniel Pincus
Patronage
2019 President Alexander Van der Bellen, Austria
2017 President Bakir Izetbegovic, Bosnia and Herzegovina
2016 President Frank Walter Steinmeier, Germany
2015 President Frank Walter Steinmeier, Germany
2014 President Heinz Fischer, Austria
2013 President Bakir Izetbegovic, Bosnia and Herzegovina
2010 President Heinz Fischer, Austria
Notable Supporters
American University in Bosnia and Herzegovina
Austrian Agency for International Cooperation in Education and Research
Blue Star Strategies
Bratislava International School of Liberal Arts, Slovakia
Irving and Dorothy Rom Charitable Foundation
Jumpstart
Karl Kahane Foundation
Ministry of Foreign and European Affairs of the Slovak Republic
Ministry of Foreign Affairs, Bosnia & Herzegovina
Neni
NH Hotels
Grand Hotel, Vienna
Office for Democratic Institutions and Human Rights (ODIHR)
Organization for Security and Cooperation in Europe (OSCE)
Ost Club, Vienna, Austria
Riesen Film
Sine Lege Film
Stanley & Marion Bergman Family Charitable Fund
The Academy of Fine Arts and Design, Bratislava
The Jewish community in Sarajevo, Bosnia & Herze- govina
The Natan Fund
The Russell Berrie Foundation Ukrainian Jewish Committee
UNIQA
United Nations Alliance of Civilizations University of Vienna, Austria
US Embassy in Vienna, Austria
US Embassy in Berlin, Germany Vienna City Hall
Bruno Kreisky Forum, Vienna
Cafe Crossover, Vienna
Charles and Lynn Schusterman Family Foundation
City of Berlin, Germany
City of Bratislava, Slovakia
City of Vienna, Austria
Claudio and Penny Pincus Family Foundation
European Union's Right, Equality, and Citizenship Programme
EVZ – The Federal Foundation "Memory, Responsibility and Future"
Federal Foreign Office, Germany
Federal Ministry for European and International Affairs, Austria
Guerrand-Hermes Foundation for Peace
Hommes de Parole Foundation
Impact Hub Vienna
Institute for African Sciences, University of Vienna, Austria
Institute of International Development, University of Vienna
AlWaleed Philanthropies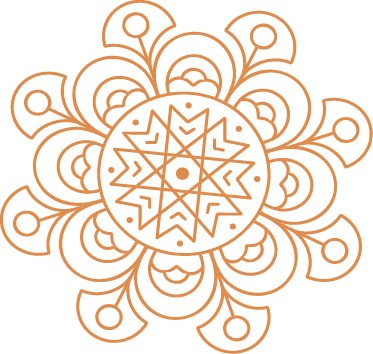 Archive of Conference Reports
To find out more about our activities, refer to our official conference reports of the past years below:
Faces of MJC
Last but not least we would like to leave you with some quotes from our participants that were collected as part of the "Faces of MJC" project, curated by MJC veteran photographer Daniel Shaked.